In six issues, Peter Parker's dealing with "aim bro" roommates; Kingpin is fussing about the need for better speechwriters; and if Mysterio isn't agonizing about being in a creative rut, then there's a good old-fashioned brawl going down at an overpriced book fair. It's all wrapped up in Ottley's love for detail and composing frames and character designs that superglue your eyes wide open, and with Laura Martin (colorist) and Cliff Rathburn (inker) in tow, it's hard not to see them taking the series places and making it one of the biggest must-pulls of the next five years.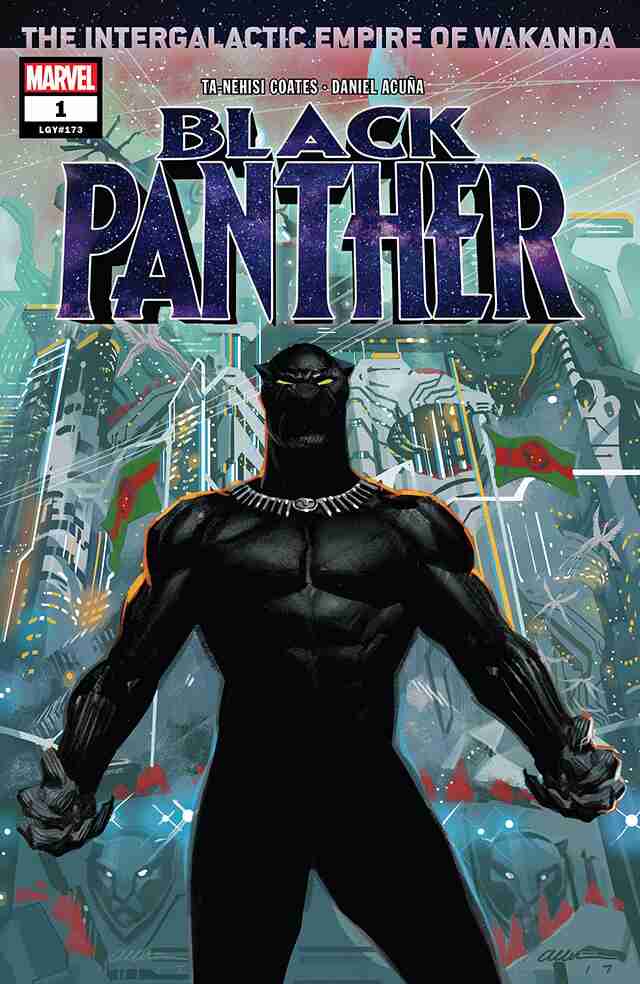 Black Panther
Release date: May 23 (ongoing)
Ta-Nehisi Coates is not here for the bullshit. His unparalleled take on Black Panther could have been a charming, Ragnarok-like pivot from his work on A Nation Under Our Feet and Avengers Of The New World, but instead it's a cinematic push into the idea that Wakanda has become an intergalactic empire in its own right. It's intimate, provoking, action-packed, wildly disorientating, and an unchained, hyper-stylized dip into science fiction.