It's been a pretty remarkable year for comics. Where 2017 was a platform for both writers and illustrators to upend traditional norms, 2018 has given them the freedom to run with ideas that challenge our values, emotions, and ability to not put a book down and yell "HOLY SHIT" at anyone within earshot. In just a few months, Marvelmade Venom and Thor great again; Image went Negan on us with new works such as Stellar, Flavor, and The Weatherman; and for every unexpected end (R.I.P. Gwenpool) there's been a serialized indie that's found a way to turn our hearts into a heaping pile of red goo. All of the above titles continue to show that comics are still one of the best forms of pure escapism, and below are 17 books from 2018 that do it to the nth degree.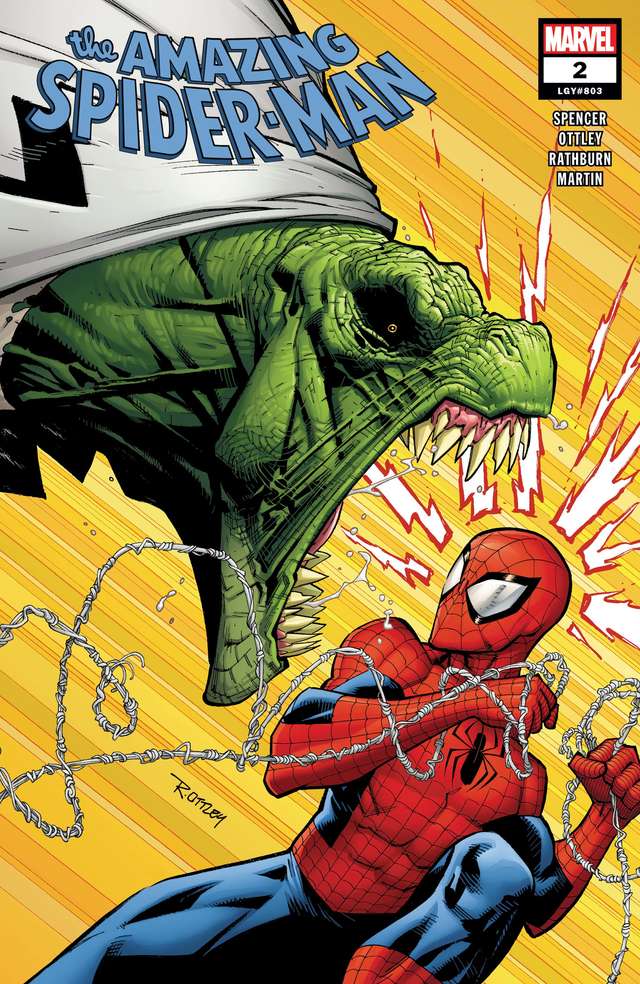 Amazing Spider-Man
Release date: July 11 (ongoing)
While Marvel's latest reboot of the Amazing Spider-Man could be tied into an endless DeviantArt soliloquy about power and responsibility, it's proven itself to be more of a 2.0 remix than an oversimplified fresh start. Nick Spencer (Secret Empire) and Ryan Ottley (Invincible) have followed up Dan Slott's decade-long stretch with an intimate look at Spider-Man being Spider-Man.